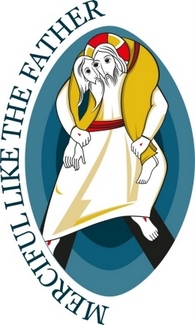 Those who pass through holy doors during the Jubilee Year of Mercy or who perform corporal or spiritual works of mercy have the opportunity to receive a plenary indulgence. A plenary indulgence is defined by the catechism as "a remission before God of the temporal punishment due to sins whose guilt has already been forgiven" (CCC 1471). While our sins are forgiven through the sacrament of reconciliation, a plenary indulgence, which is a full indulgence, completes the healing process. This is necessary because sin affects us all, meaning that it has consequences in our lives and in our relationships with God and with others, including the Church (the Body of Christ).
To receive a plenary indulgence, you are invited to pass through one of the designated holy doors during the jubilee year, which continues through November 20, 2016.
When you do so, you must:
• Have the interior disposition of complete detachment from sin, even venial sin
• Go to confession soon after passing through the holy door
• Receive holy Communion
• Pray for the intentions of the pope (most often by reciting one Our Father and one Hail Mary, although other suitable prayers may be used because it is your desire to pray for the pope's intentions that matters).
While it is most appropriate to go to confession, receive holy Communion, and offer prayers for the pope's intentions on the same day you pass through the holy door, it is sufficient that you do so within a short period of time afterwards.
There are four holy doors in the Diocese of Portland. They are at the Cathedral of the Immaculate Conception in Portland, the Basilica of Ss. Peter & Paul in Lewiston, St. John Church in Bangor, and St. Luce Church in Frenchville. Bishop Deeley chose to open four doors instead of a single one at the Cathedral to give more people an opportunity to make a pilgrimage to them.
Those who are legitimately impeded and can't make a pilgrimage to a holy door may still receive a plenary indulgence.
"I am thinking of those for whom, for various reasons, it will be impossible to enter the holy door, particularly the sick and people who are elderly and alone, often confined to the home," Pope Francis said. "For them, it will be of great help to live their sickness and suffering as an experience of closeness to the Lord who in the mystery of his Passion, death, and resurrection indicates the royal road which gives meaning to pain and loneliness. Living with faith and joyful hope this moment of trial, receiving communion or attending Holy Mass and community prayer...will be for them the means of obtaining the Jubilee Indulgence."
Pope Francis said those who are incarcerated may also receive the plenary indulgence associated with the Jubilee Year by going to prison chapels.
"The Jubilee Year has always constituted an opportunity for great amnesty, which is intended to include the many people who, despite deserving punishment, have become conscious of the injustice they worked and sincerely wish to re-enter society and make their honest contribution to it. May they all be touched in a tangible way by the mercy of the Father who wants to be close to those who have the greatest need of his forgiveness," he said. "May the gesture of directing their thought and prayer to the Father each time they cross the threshold of their cell signify for them their passage through the holy door, because the mercy of God is able to transform hearts and is also able to transform bars into an experience of freedom."
In addition to passing through a holy door, Pope Francis has granted that the door to receiving a plenary indulgence may also take the form of one of the corporal or spiritual works of mercy.
"The Jubilee Indulgence is thus full, the fruit of the very event which is to be celebrated and experienced with faith, hope and charity," he said.
As with passing through a holy door, however, you must be in a state of grace at the time the work of mercy is done, and you must complete the other conditions.
The Diocese of Portland is offering monthly suggestions and reflections on the corporal and spiritual works of mercy. You can find those by clicking here.
A plenary indulgence may be received only once each day. It may be received for oneself or it may be offered for someone in purgatory. It cannot be applied to other living human beings who are invited to embrace this opportunity for personal conversion and growth in their relationship with the Lord.