The Sixth Annual
Catholic Women's Conference
Saturday, April 29, 2017
Holiday Inn By the Bay, Portland
8:30 a.m. to 4:30 p.m.
Stay tuned for registration information!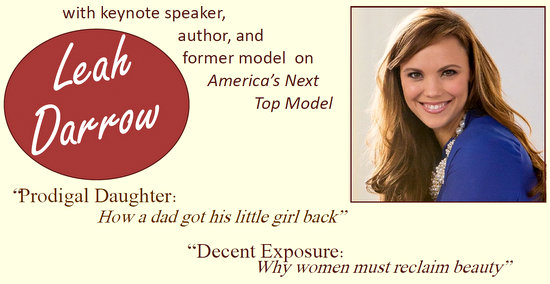 Join us April 29, 2017, for the Sixth Annual Catholic Women's Conference, presented by the Office of Lifelong Faith Formation. The conference features Leah Darrow.  As a former professional model, Leah now teaches other women an appreciation of the true meaning of beauty and God's design. She reflects on the virtue of modesty with inspiration with Sacred Scripture.
The mission of the Maine Catholic Women's Conference is to come together as Sisters in Christ for a day to nurture and strengthen the Faith of the Catholic women of Maine, so they may share the abundance of God's Mercy and Love and the fullness of His Truth with others. 
The cost of the conference is $60, which includes a continental breakfast and lunch. There is a special student rate of $30.
---
SPONSORED BY: