BIDDEFORD---"These students are living what they believe. They are living their faith and caring for people in need."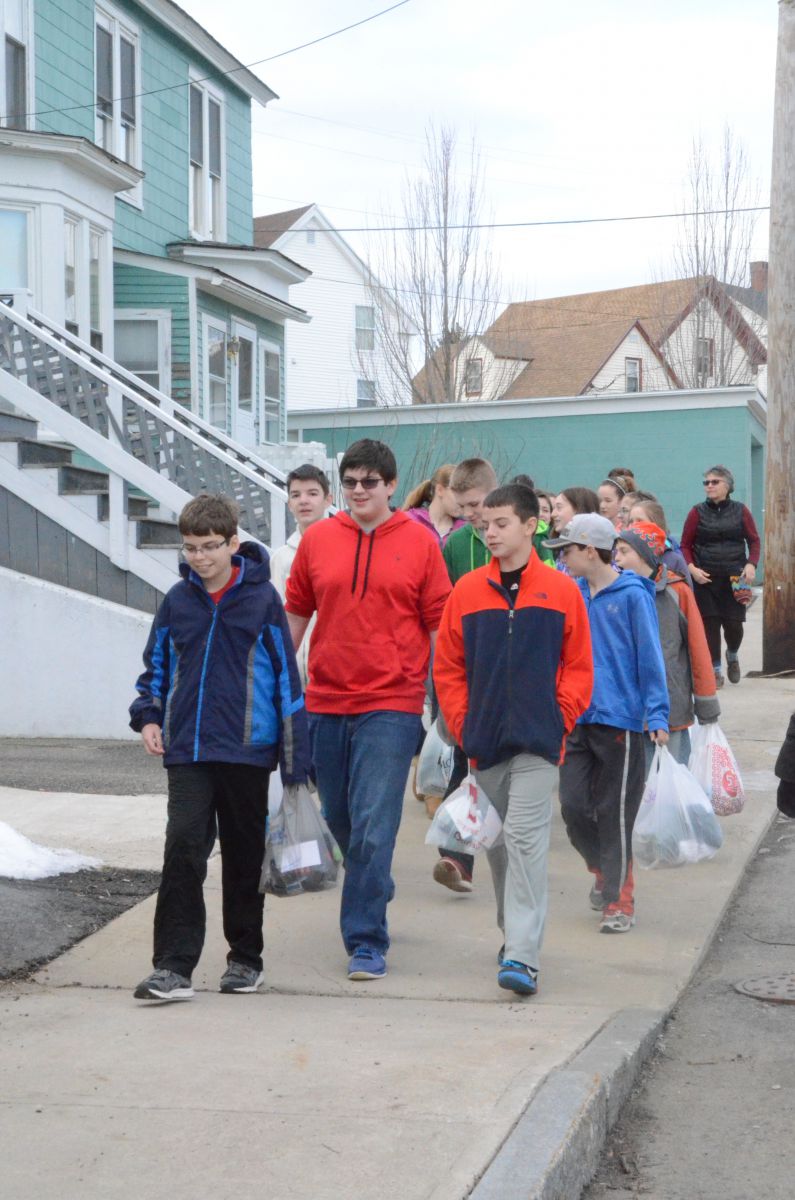 The words came easy for Shirley Bowen, the executive director of Seeds of Hope Neighborhood Center, after she had watched an extraordinary scene play out in front of her on Tuesday morning, February 2.
Eighth graders from St. James School walked from the school on Graham Street to Seeds of Hope on South Street carrying bags and bags of socks donated by students, families, and community members.
The students formed a long line through the center and, one at a time, dropped their bags off for visitors at Seeds of Hope to collect. The center is open to anyone in the community looking for support, from material needs like food and clothes to assistance finding jobs. 
The room abounded with smiles, from people in need who were eating a community breakfast at the time to the students who left the center knowing they had made a difference.
"It feels great," said St. James student Jillian Murphy. "It feels amazing to see people smile when they get the things that they need."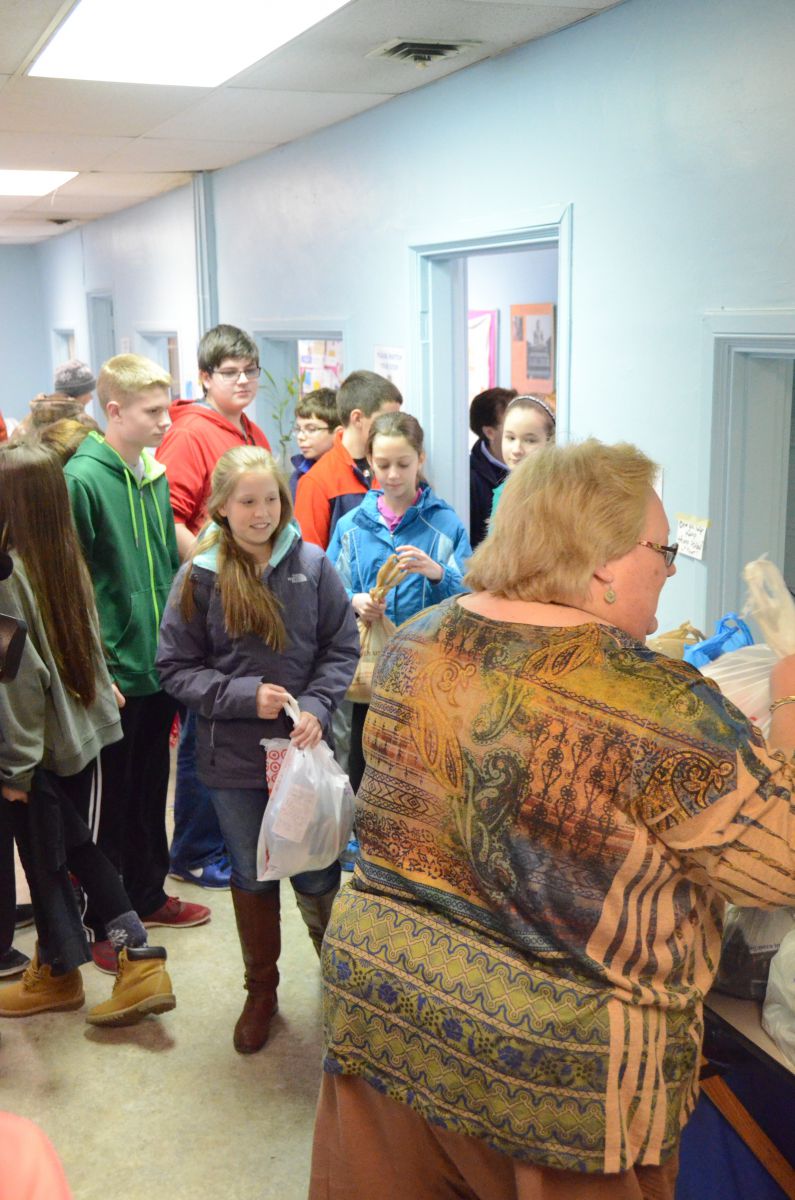 "It feels really good to give back to people who need help. Our school, we have what we need. When we donate to those who don't, it feels great to give them that help," said McKenna Picard, another eighth grader.
"It means everything," said Bowen. "The students understand that there are people in their community who have a significant need. The school approached us and said they were thinking of collecting socks for us. I told them that we need socks all of the time and that would be amazing."
Bowen added that in addition to socks, the center is also in need of underwear for people of all ages.
The service project took place during Maine Catholic Schools Week (Jan. 31-Feb. 6), which celebrates Catholic schools through special events, fun activities, and service projects.
Later this week, St. James students will write thank you notes to many members of the community, including priests, women religious, teachers, veterans, the Knights of Columbus, city officials, parish staff members, and alumni.
"Helping people and knowing you made a difference in their lives is the best part of Catholic Schools Week," said eighth grader Jennilynne Cote on the walk back to St. James.
For a complete schedule of Maine Catholic Schools Week events at St. James and other Maine Catholic schools, click here.