"I imagine that I will be having a surreal feeling of great joy."
 PORTLAND---Kevin Upham first thought about the priesthood at the age of 13. The feeling would come and go, but it never truly went away.
"I am an only child, but my parents, grandparents, and other relatives helped me develop my Catholic faith," he said. "It is truly a gift to have these wonderful people of faith in my life."
On Sunday, June 18, Kevin's parents, grandmother, aunts, uncles, cousins, and many friends, former roommates, and former co-workers will gather together as the boy who once served as lector many years ago at St. Mary Church in Holliston, Massachusetts, takes another step towards the priesthood.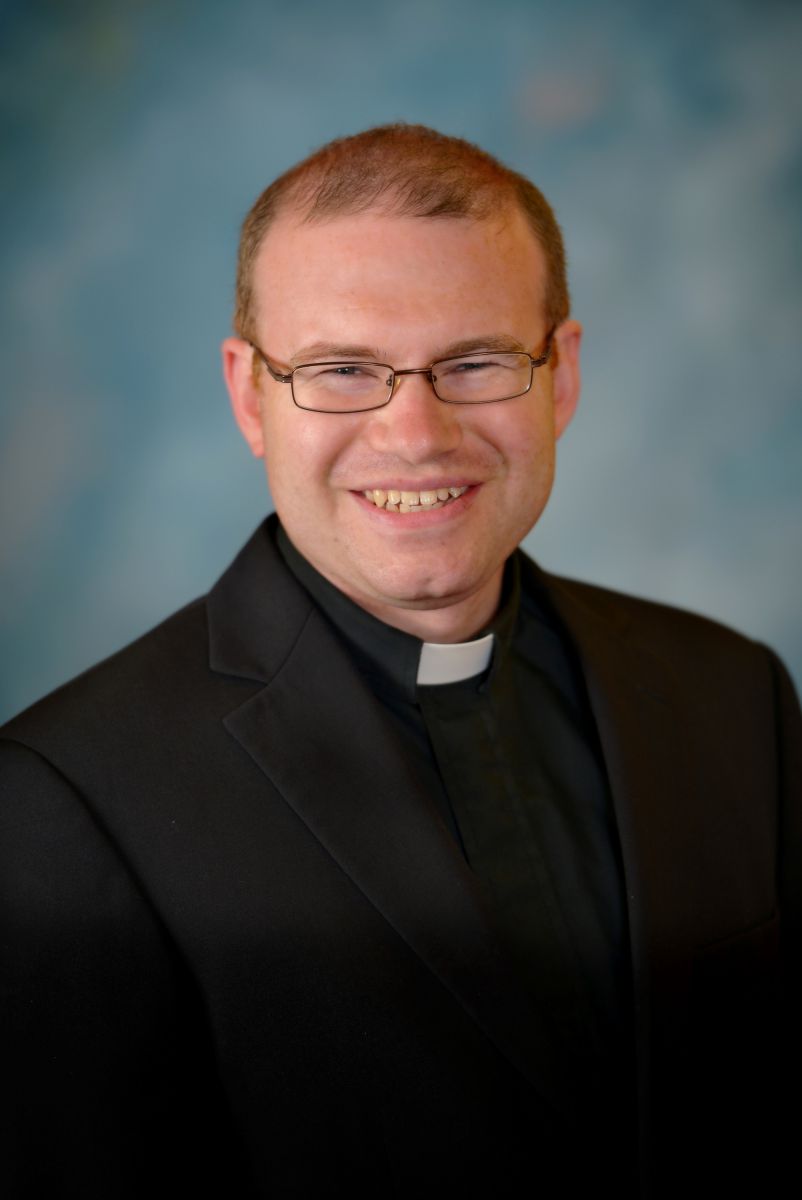 Kevin, now in his fourth year of theological study, will be ordained to the transitional diaconate by Bishop Robert P. Deeley at the Cathedral of the Immaculate Conception in Portland at 10 a.m.
The designation of "transitional deacon" indicates that although Kevin will always be a deacon by virtue of his ordination, the expectation is that he will one day be ordained to the priesthood.
"I am very excited and looking forward to it," said Kevin. "Normally I get nervous, but so far I am doing well."
 
Born in Portland, Kevin and his family moved to Holliston when he was six months old. He would grow up in the town, thirty miles southwest of Boston, before returning to Maine to attend Saint Joseph's College in Standish, where he earned a degree in communications. After college, Kevin spent six years working for a bank but along the way, he always felt a special connection to the Church.
"In college, I was very active in campus ministry and participated twice in the Spring Break Workfest program serving at the Passamaquoddy Indian Township Reservation. This was a wonderful experience. Upon entering the workforce, I helped in other ministries. I did jail ministry for about a year providing communion services. After that, I led communion services at the Veterans' Home in Scarborough," he said. "During my time at the bank, I continued to be a lector at church. These experiences provided a window into what a future in the priesthood could mean."
In 2012, Kevin discerned further, entering St. Mary's Seminary & University in Baltimore, the nation's first and oldest seminary.
"My experiences there really opened my eyes to the depth of the Church," he said. "In particular, the study of Scripture has been of deep interest for me, and I have a deepened appreciation for the Bible. Additionally, I made many great friends who are from other dioceses and from other countries."
In August of 2016, he continued his clerical studies at Saint John's Seminary in Brighton, Massachusetts. He has also completed summer assignments at parishes in Augusta, Old Town, Bangor, Rumford, and will serve in the Portland Peninsula & Island Parishes this summer. In addition, Kevin participated in the clinical pastoral education program at Maine Medical Center in Portland.
 
"I enjoyed working with the chaplains at Maine Medical Center very much," said Kevin. "It was a very collaborative experience. The team there is wonderful. I look forward to future opportunities in hospital ministry."
With his ordination to the transitional diaconate, Kevin will be able to celebrate the sacrament of baptism, witness marriages, preside at funeral rituals outside of Mass, proclaim the Gospel, and preach homilies.
"I look forward to spending my life delivering the message of God's love," said Kevin. "I anticipate the joys and challenges of this vocation."
Sunday, June 18, will certainly be a day of joy for Kevin, his family, and his friends.
"I imagine that I will be having a surreal feeling of great joy."